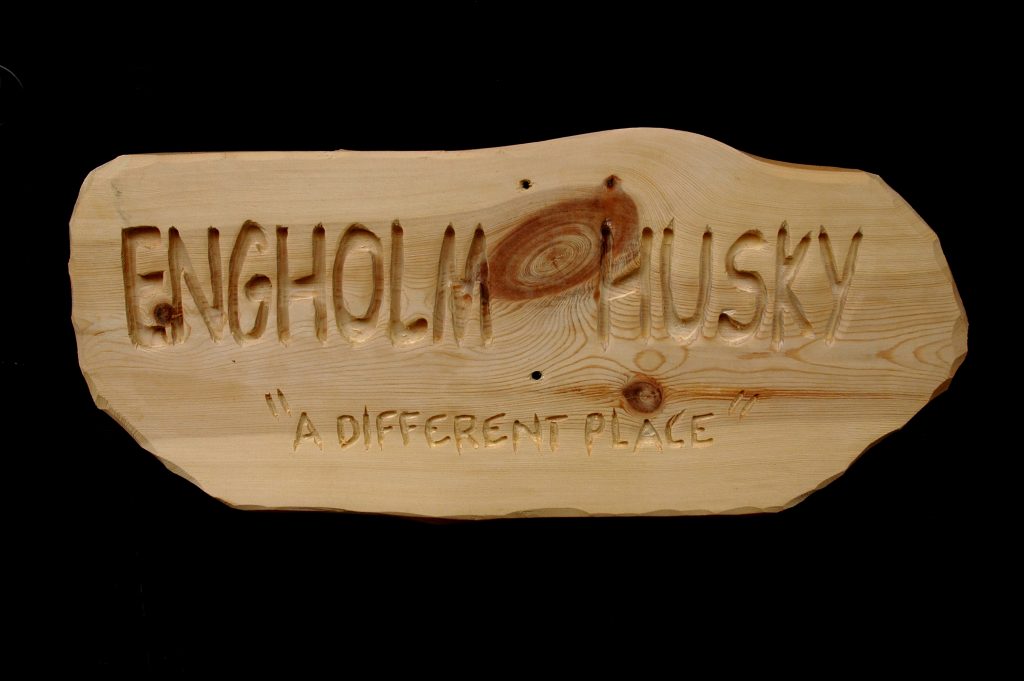 Engholm Husky team gives you warm and personal accomodation in designed log cabins. Sleddog tours and expeditions beyond the beaten track! An experience for the open minded, longing for wilderness and adventure!
Engholm's Husky design Lodge is situated next to Karasjohka river, 6 km outside of Karasjok. The designed log houses here at the lodge were built by Sven himself and has a special charm. Sven has made all the interior furnishing and decoration in order to create a unique and personal atmosphere in each house. Our farm consists of 50 highly trained sled dogs for long-distance racing and dog sledding tours / expeditions. In the summer; Wilderness tours with pack dogs, canoeing, summer camp on our own island.

Come alone or bring your family, friends, partners, your special guests, your board or leader group. A course, seminar, leaders meeting, incentive tour.